Welcome to the Evil Wiki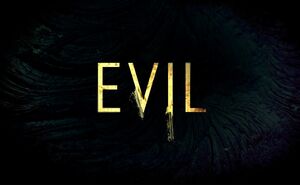 Evil is a supernatural drama television series that examines the origins of evil along the dividing line between science and religion.
Skeptical psychologist Kristen Bouchard joins David Acosta, who is training to be a Catholic priest, and Ben Shakir, a blue collar contractor, as they investigate the church's backlog of unexplained mysteries, including supposed miracles, demonic possessions and other extraordinary occurrences.
Their job is to assess the cases to know if there's a logical explanation or if something truly supernatural is at work. Along the way they have to contend with the intimidating Leland Townsend, a master manipulator seeking to sow the seeds for a series of instances of evildoing.
Created by Robert and Michelle King, the first season of the series aired between September 2019 and January 2020 on CBS, and the show later became available to watch via Netflix in the United States. The second season premiered on June 20, 2021 on Paramount+.
Characters
Featured Video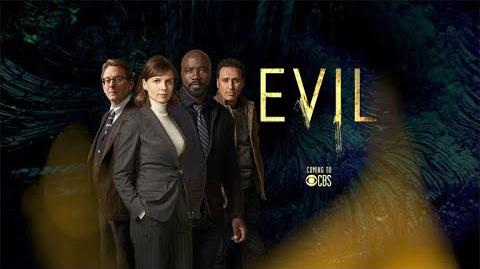 About Evil Wiki
We're an encyclopedia with the goal of following Bouchard and Acosta as they investigate seemingly supernatural incidents on Evil. With your help, we can kick start a comprehensive and informative resource about the show. Feel free to browse our content and see if there is a mystery that could be explained.
Featured Article
Puzzle pieces can be found hidden in certain frames of episodes of the first season of Evil. Each episode contains multiple pieces except for the pilot. Throughout the first season, a total of 67 puzzles have been found.
The puzzle pieces are part of an alternate reality game; in an interview, showrunner Robert King mentioned that the show has a puzzle element comprised of the episode numbers and "other things you can find within the episode."
Read more...